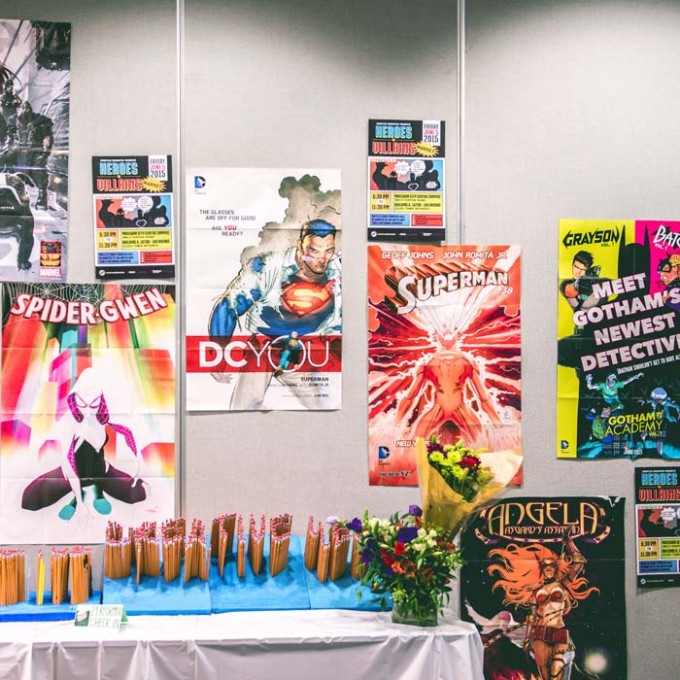 Creative Edmonton Presents Heroes Vs Villains
Friday, June 5, 2015 was an amazing night. Creative Edmonton put on an incredible pop-up market with a superhero theme. There were people in cosplay, lots of amazing local vendors, a series of dance performances, and so much more. The best part of it – such a great community event and I was among friends.
So proud of the Creative Edmonton team for putting on such a well-executed event! It was top notch!!
That evening was really interesting as I was a part of 3 teams:
Director of Photography for Creative Edmonton – for photos
Exhibiting with the YEG Fitness team
Taking photos with the Urban YEG photography crew (Instagram – @UrbanYEG)
Back in March, I was browsing through the #YEG hashtag on Instagram and saw that there were alot of amazing photographers that liked to shoot urban style photography. I felt that their work needed to be showcased so I decided to created the Instagram account, @UrbanYEG. Much like Creative Edmonton, who have a huge focus on building a community around a passion – that being local businesses and artists, I wanted to create a community around the passion for photography and more specifically, urban photography. Urban YEG is a curated account where I find the best photos created by Edmonton photographers and I repost their work to create a unique gallery.
Vivid Ribbon is a part of the Creative Edmonton team and I normally take photos for their larger events but this time I wanted to add a different flavour to it. I put it out there to the Urban YEG community that I was looking for any photographers to come as our guest that evening to take some photos. I wanted to put together a project out of it by posting some of the best ones on the Instagram account and then putting together a gallery of their photos on the Creative Edmonton Facebook page. We had 9 people show up from the Urban YEG community who were very happy to contribute their artwork. That is amazing!
Now, instead of writing anymore about how amazing the #HeroesVsVillains event was, why don't I show you in photos?!
Click HERE for the full gallery.
The Urban YEG Crew