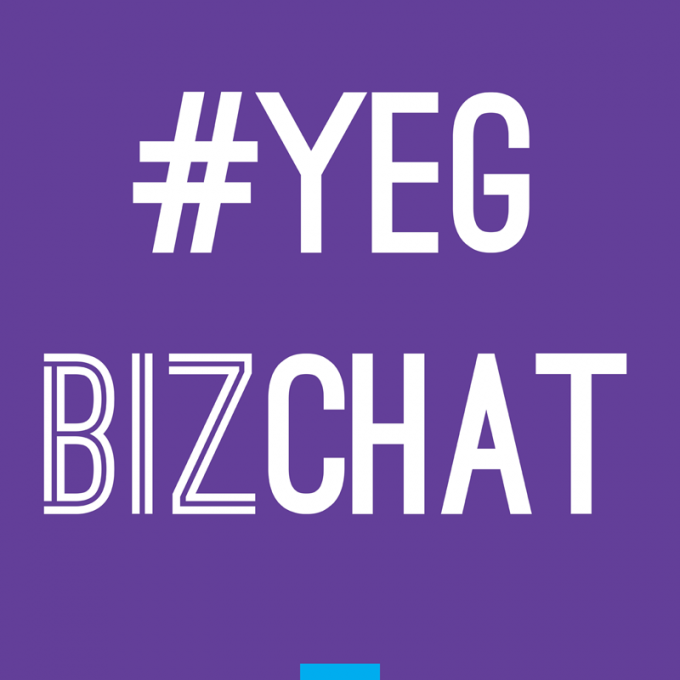 We love business and we love helping others to become successful. From the beginning, our approach and mindset with Vivid Ribbon Photography & Design has always been that it's not just about us, it's about what we can do through working with Vivid Ribbon. We've received some mentorship along the way and we want to pay that forward by giving back to the Edmonton business community. The photography and the business: that's what we do, but the paying it foward, the giving back and enriching the lives of others: that's who we are.
In 2014 I came up with the idea to start a chat on Twitter called YEG Biz Chat. The idea is simple: provide useful information to small business owners in Edmonton and area by featuring specialists in specific fields on each chat. Let participants ask questions and get questions answered. Let's face it: as a small business owner, you're really good at what you do in terms of your product or service, but we're not experts in all the areas of business that would make us as well-rounded as we could be. For example, you might be really great at baking or producing coffee, but that doesn't necessarily mean that you're amazing at social media, visual communication, marketing communications, web design, or SEO. In addition, just because you're a small business owner, it doesn't mean that you're instantly knowledgeable on how to effectively do bookkeeping or manage your taxes. Most of the time, I find that you would only have some knowledge of these things if you went to school for it.
The fact is: as a small business owner, you should be focusing on what you're really good at. To be a great small business owner, you should be aware of all the other parts of it that will make your business even more successful but it doesn't mean that you should do it all by yourself.
YEG Biz Chat will help you know things you didn't think you needed to know, but it will also help you know where to go for help when you need it. If you are thinking of becoming a small business owner or are already one, this chat is for you.
One of the best things about YEG Biz Chat? You can follow along in the comfort of your own home or office or wherever you are. No need to take extra time out of your busy day to drive anywhere or pay for parking. We're trying to make this easy for you! If you ended up missing the chat, you can search up the hashtag #YEGBizChat and read all about. We're also trying to document the chat so that you can find it archived as well.
I am working with a team of like-minded individuals like Kelsey Watt (@Watt_isYourPlan) to make this happen for early 2015. This will be Vivid Ribbon's contribution to support local business in Edmonton and area 🙂
If you're on Twitter, go to @YEGBizChat and give us a follow to stay up to date with the launch. We want this to benefit as many people as possible so please spread the word!
This post was part of a previous post that can be read here: http://vrbn.ca/14Eif4W
—
Chan and Allison